Step 1: Click on the tab 'Shipment History' as shown.

Step 2: This displays history of all the shipments.
Step 3: Seller can search the shipments on the basis of AWB No, Seller ID, and Item ID
Step 4: Results can be sorted with respect to Airway Bill Number, Item ID, Shipment Status, Credit Note, Booking Note and Invoice Date.
Step 5: Results can be displayed in Ascending or Descending Order by selecting 'Asc' or 'Desc' against Order as shown.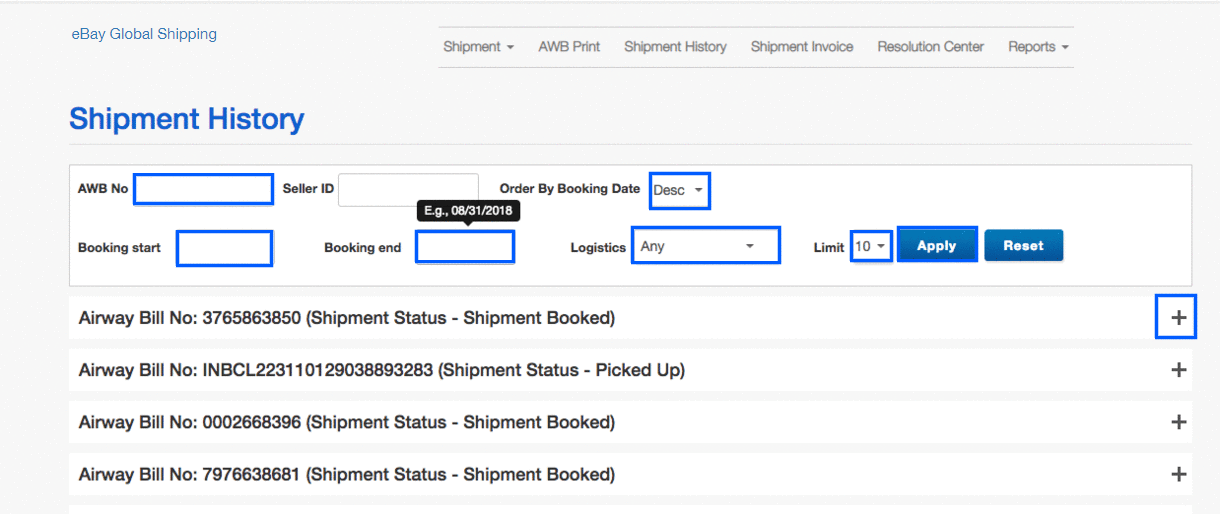 Step 6: Seller can see more detailed information by clicking on the plus sign encircled in the above image. Information will be displayed in the following way.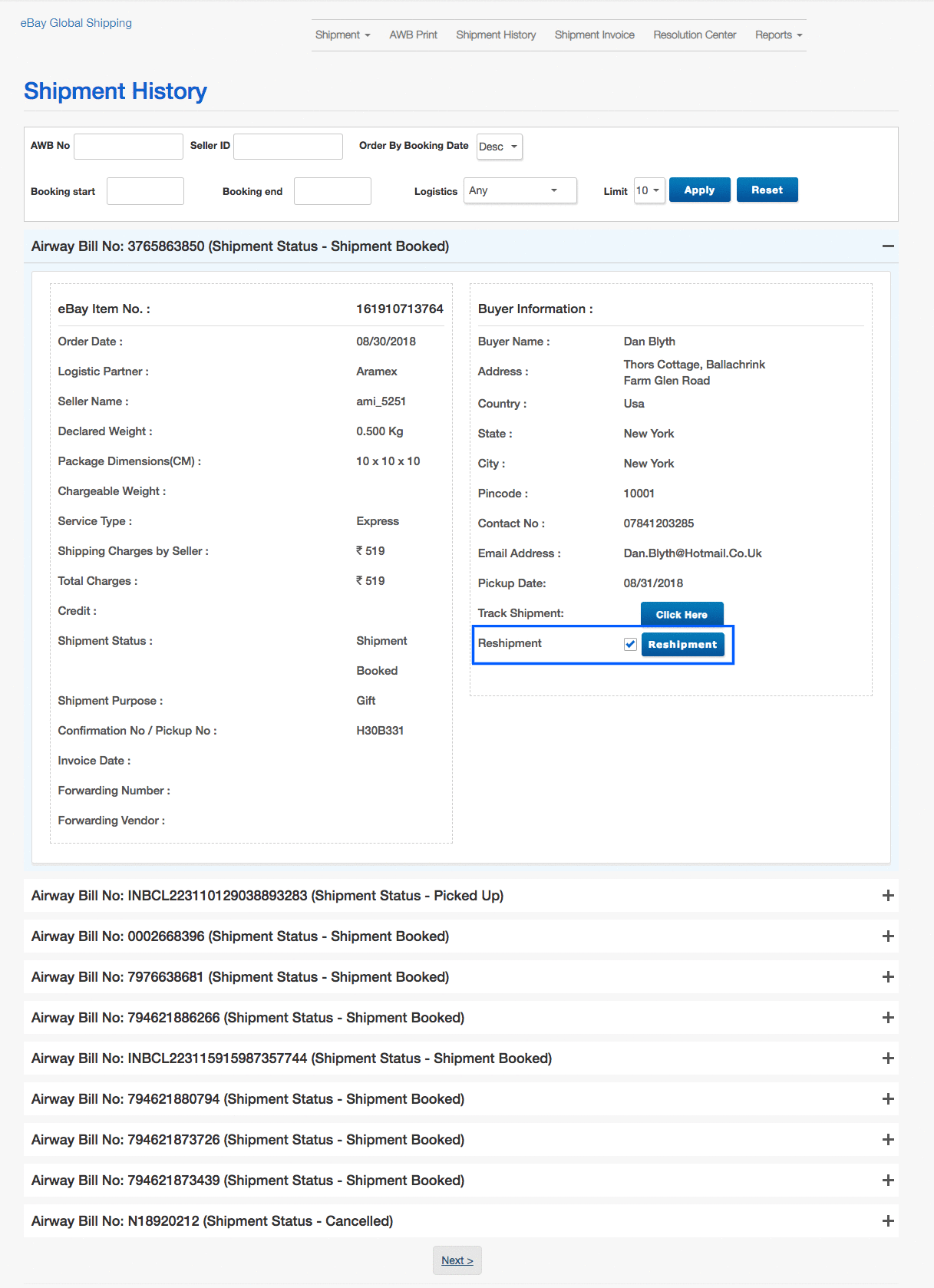 Re-Shipment
Step 1: Click on the link 'Reshipment'.
Step 2: Some details are auto-filled.
Step 3: Fill the remaining details and click on 'Book Shipment' to proceed.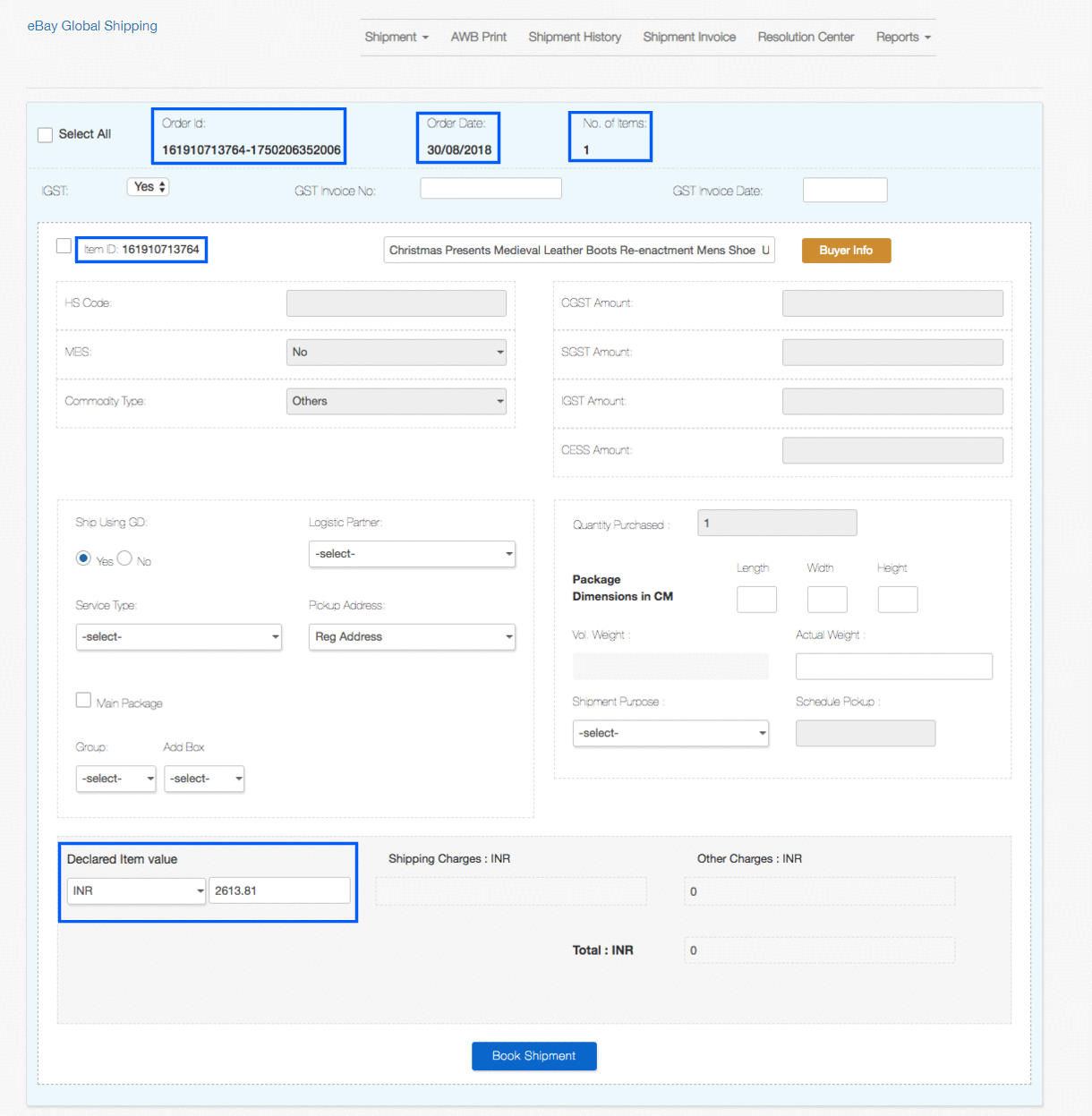 For Multi-line Orders.
Step 1: Seller can see the Shipment history as follows for multiline orders.
Step 2: Order that is selected as main package has charges mentioned.
Step 3: Other orders grouped under same package do not show charges as the order under main package is inclusive of all charges.
Shipment Invoice
Step 1: Click on 'Shipment Invoice' as shown below.
Step 2: Enter the Start date and End Date for which you want invoices.
Step 3: Click on the button 'Download' to get invoices in that period.
Step 4: List of Invoices is shown below.
Step 5: Click on the link 'Download' against each invoice to get the file in excel format.