Step 1: Enter the AWB No. to get the AWB for that AWB Number.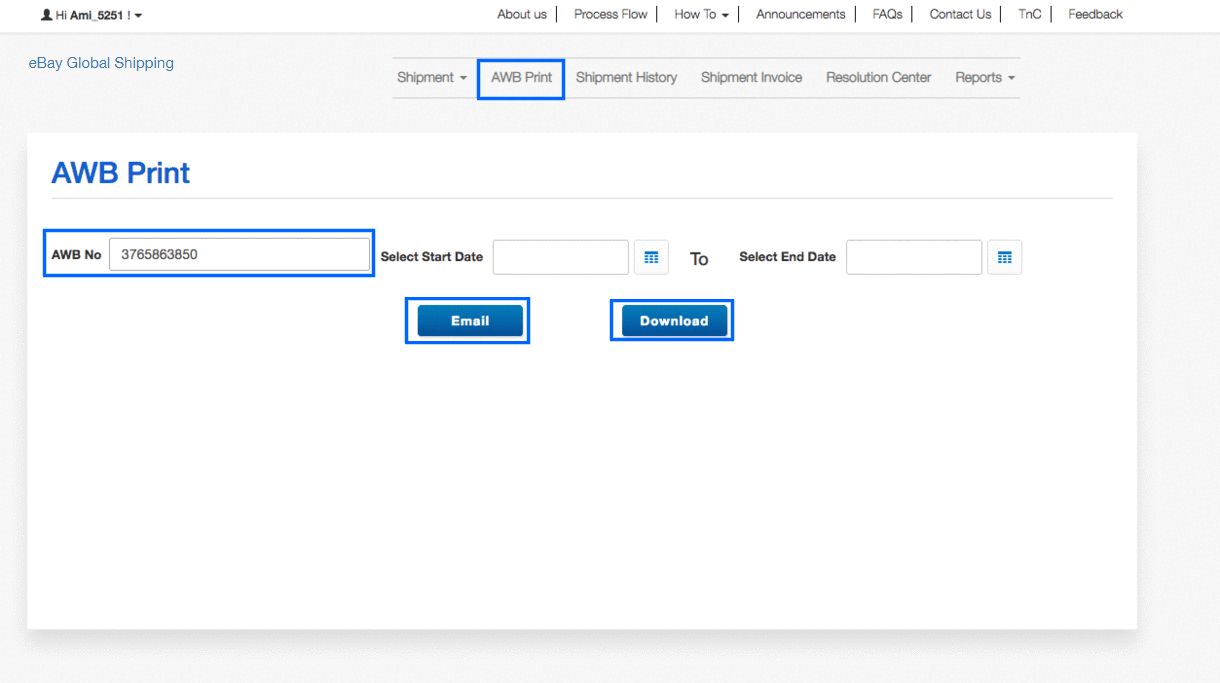 Step 2: Click on the button 'Email' or Download to get the AWB in Zip Format.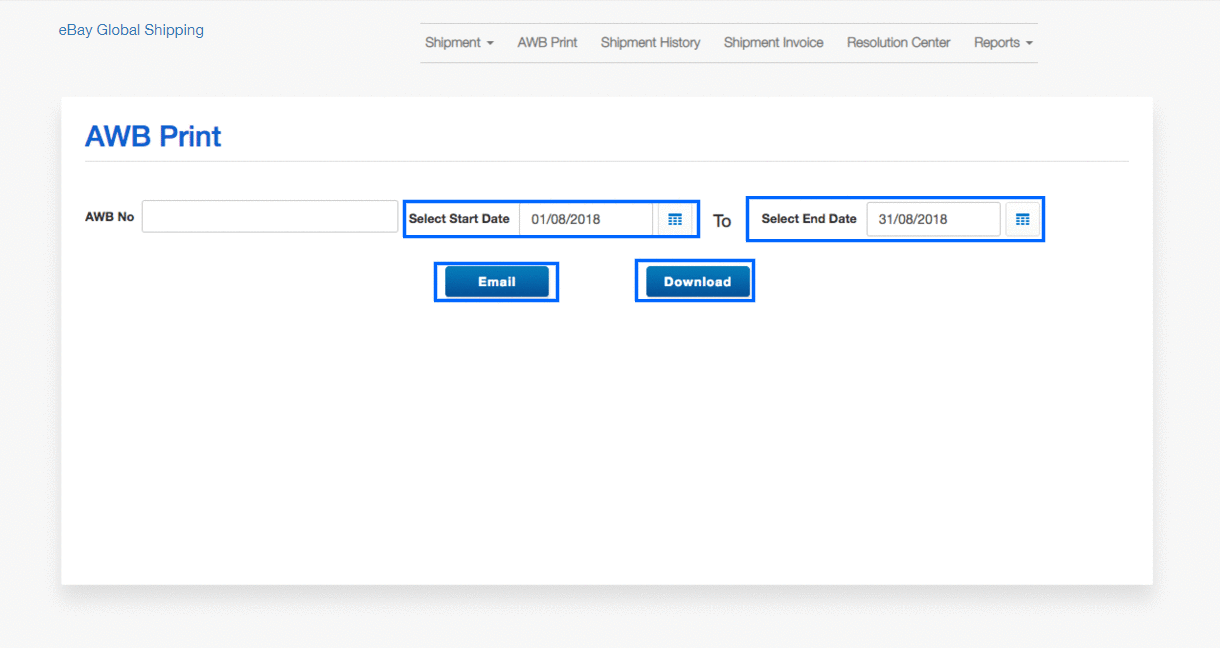 Step 3: Select the Start date and End Date as shown followed by clicking on the 'Email' Or Download Button.
Step 4: This will generate all the AWB's in the Zip Format in between the given date range.